Innovmetric PolyWorks Software joins the wide range of offers of a globally recognized Polish manufacturer of 3D scanners – SMARTTECH3D. PolyWorks is a Universal Metrology Software Platform that is designed for processing and analyzing three-dimensional data. SMARTTECH3D's offer includes 4 PolyWorks software models – Inspector, Modeler, Talisman and Viewer.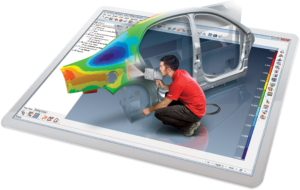 PolyWorks Inspector is software used for quality control, dimensioning, diagnosis and prevention of problems in production. The software additionally guides the operator through the entire measurement process and supervises the quality of the collected data.
Read more about PolyWorks Inspector here >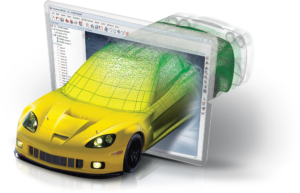 PolyWorks Modeler is a comprehensive reverse engineering software that allows you to detect characteristic CAD elements such as curves, parametric surfaces and prismatic elements from digitized models. They serve as a starting point in professional CAD modeling.
Read more about PolyWorks Modeler here>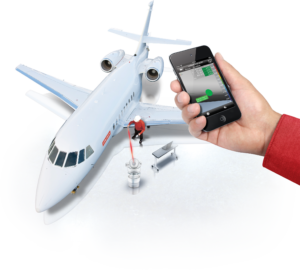 The third model of Software form Innovmetric is PolyWorks Talisman and it is designed for users who want to operate 3D measuring devices away from their computers. It is a flexible solution available for mobile devices that remotely controls the operation of PolyWorks and provides feedback to the operator.
Read more about PolyWorks Talisman here >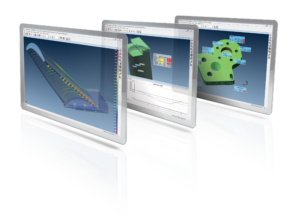 When designing a new product or managing a production process, access to 3D measurements and geometric analyses of parts, tools, assemblies or products can be crucial to making the right decision. Thanks to the free PolyWorks Viewer, 3D measurement specialists can share their PolyWorks Inspector projects throughout the company, enabling team members to extract the information they need from the measurement database.
Read more about PolyWorks Viewer here >
Innovmetric's PolyWorks software was created to maximize the benefits of 3D measurements. The results obtained using SMARTTECH3D scanners are fully compatible with PolyWorks software. The Polish manufacturer of 3D scanners also recommends using the latest MICRON3D green stereo scanner together with PolyWorks software to create a reliable system for quality control or reverse engineering.
MICRON3D green stereo is a revolutionary optical measuring machine that stands out from the competition thanks to the use of two high-quality monochrome detectors, which allows to faithfully reproduce the structure of the scanned surface. In addition, the new DDS (Dual Direction Stripes) projection method means that the stripes are now displayed vertically – as in previous models, but also horizontally, which is new. The combination of stereo measurement and DDS projection ensures greater accuracy of scanning results, fewer errors and significant noise reduction. The solid construction and carbon fiber housing are resistant to shocks and temperature changes, and HEPA filters protect the 3D scanner from even fine dust.
About InnovMetric Software Inc.
Founded in 1994, InnovMetric Software Inc. based in the Canadian city of Quebec and subsidiaries around the world, is a leading provider of universal solutions in the field of 3D metrology software. The world's largest production companies (Toyota, GM, Volkswagen, Honda, BMW, Daimler, Ford, Rolls-Royce, Pratt & Whitney, Boeing, Embraer, Bombardier, Apple, etc.) use InnovMetric's PolyWorks® software solutions and related technical services to maximize the benefits of 3D measurements in engineering and manufacturing applications.
www.innovmetric.com