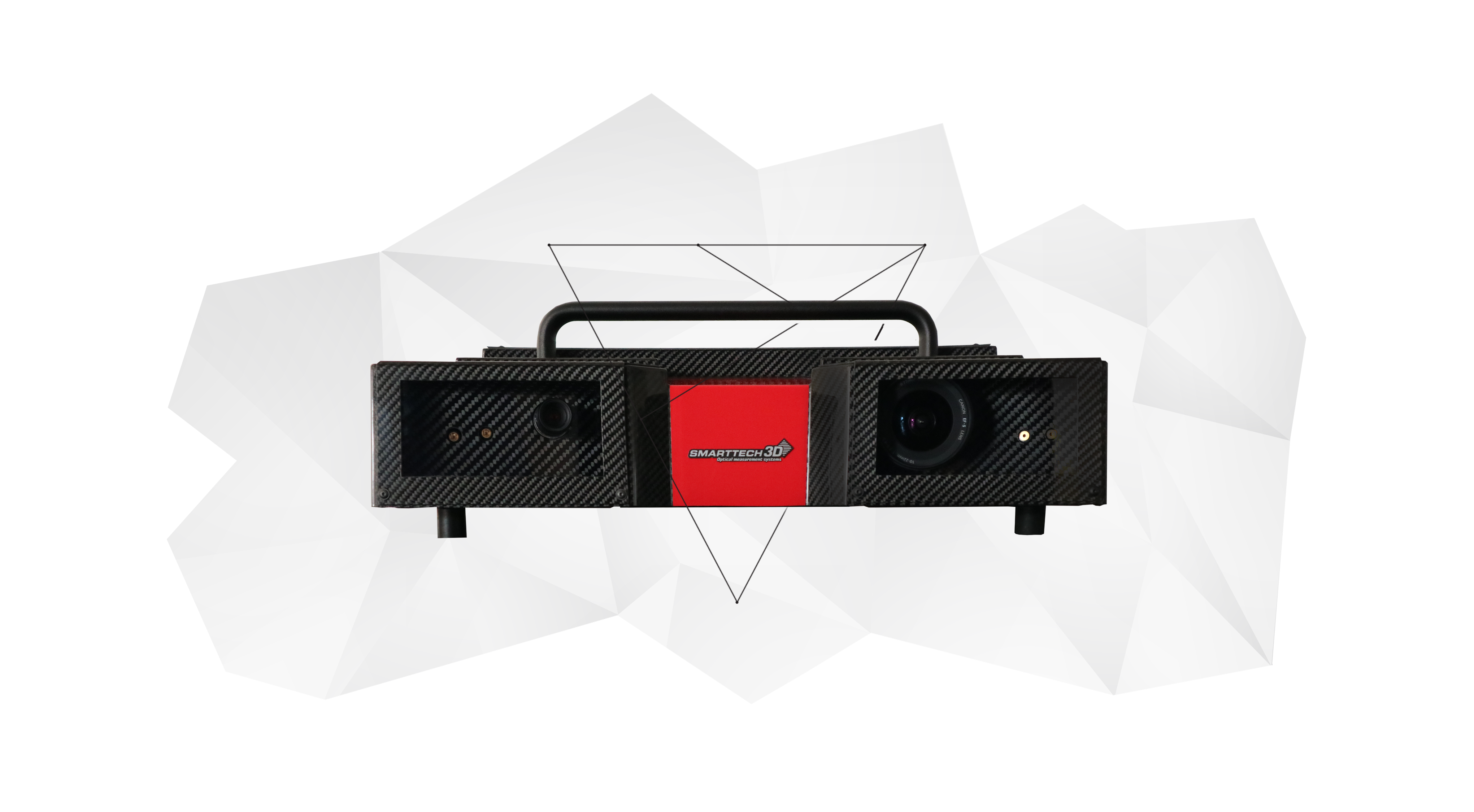 MICRON3D color
3D scanners with full color reproduction
NEW!!! Get to know the MICRON3D color 18MPix better
Webinarium:
" 3D scanning with color – premier of MICRON3D color 18 Mpix"
MICRON3D color 18 Mpix combines the scanning speed available in scanners with lower resolutions with the detail and precision of reproducing the details of the model with a 24 Mpix detector.
MICRON3D color 18Mpix is:
possibility of changing the measuring field thanks to interchangeable optics
fast measurement with high resolution
excellent quality of detail reproduction
Check how the MICRON3D color 18 Mpix can help you in your daily work.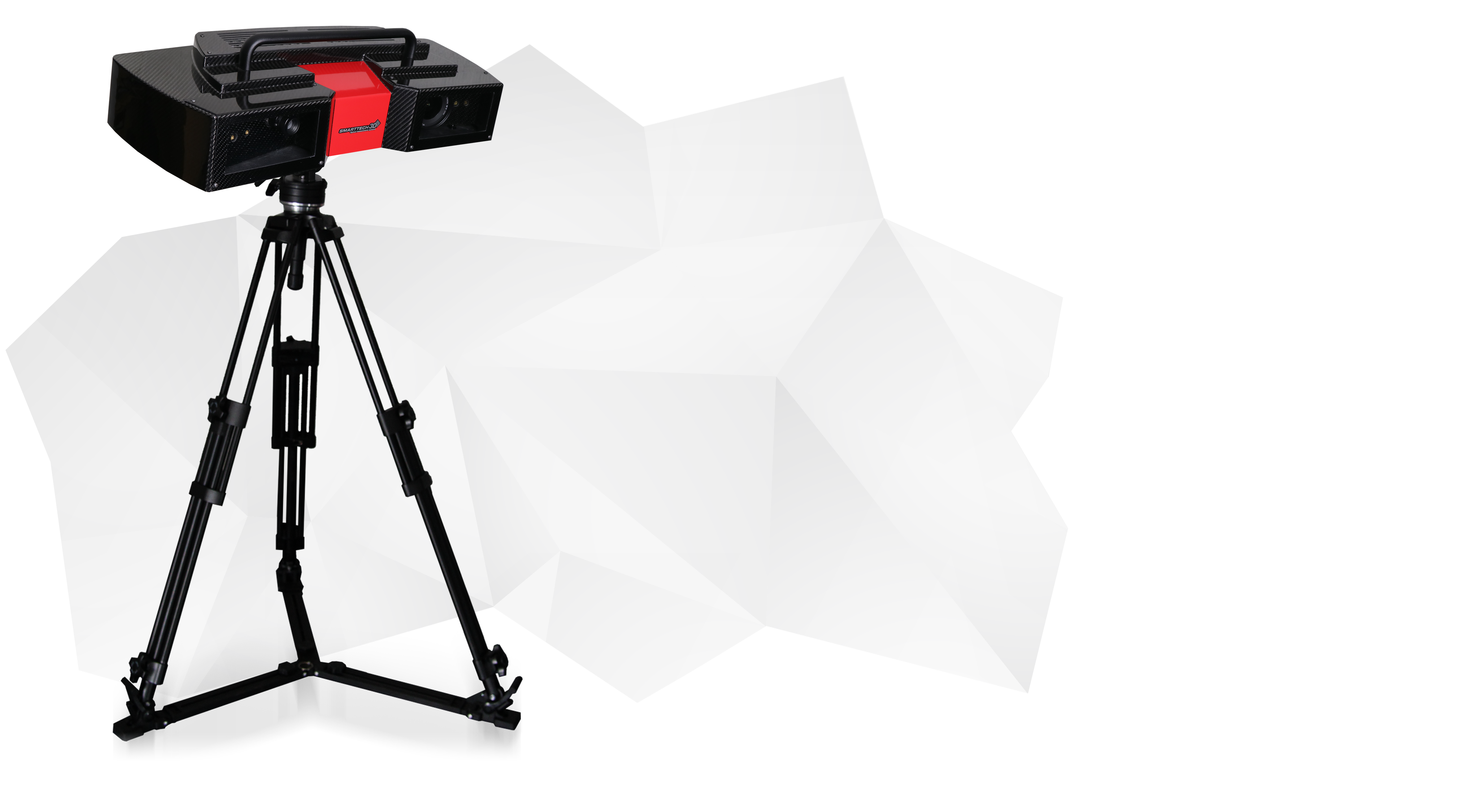 Precise digitization of colorful objects.
A scanner that can be used not only in a lab,
but also on site.
Thanks to the high resolution and precision of 3D scanners produced
by SMARTTECH user can collect information about complex structures
that were difficult to scan until now, like ceramic ornaments, clothes,
or oil paintings. Moreover, the sensitive detector allows for scanning
of shiny or dark objects. Integration with shadeless lighting system
provides the possibility to obtain actual color information in
high resolution. All of these features make it possible to use
the scanner for animation, computer games and 3D printing.

MICRON3D color set includes: a stable tripod with pan/tilt head,
positioning lasers, and a transport case. What is more,
the temperature-resistant casing made of carbon fibre
and replaceable dustproof filters protect the scanner from any damage.

A mobile working station delivered with the scanner is equipped with special SMARTTECH3Dmeasure software. The function of measurement on a rotary table or with markers guarantees the full automation of measurement process regardless of the object`s size. The automatic data processing module guarantees the high quality image.
 MICRON3D color is currently the only scanner on the market with such a great scanning quality and the option to capture color information.
GUARANTEE OF NON-INVASIVE MEASUREMENT. A technology applied in 3D scanners uses only structured light. It guarantees safety of scanned objects, as the system does not use any laser.
COMFORT AND EASY OPERATION. MICRON3D color is a mobile 3D scanner. For the operator`s comfort, each scanner is delivered and installed in the final place of destination together with dedicated PC workstation and data processing application. 3D scanners built by SMARTTECH are already calibrated – no additional action is required from the user.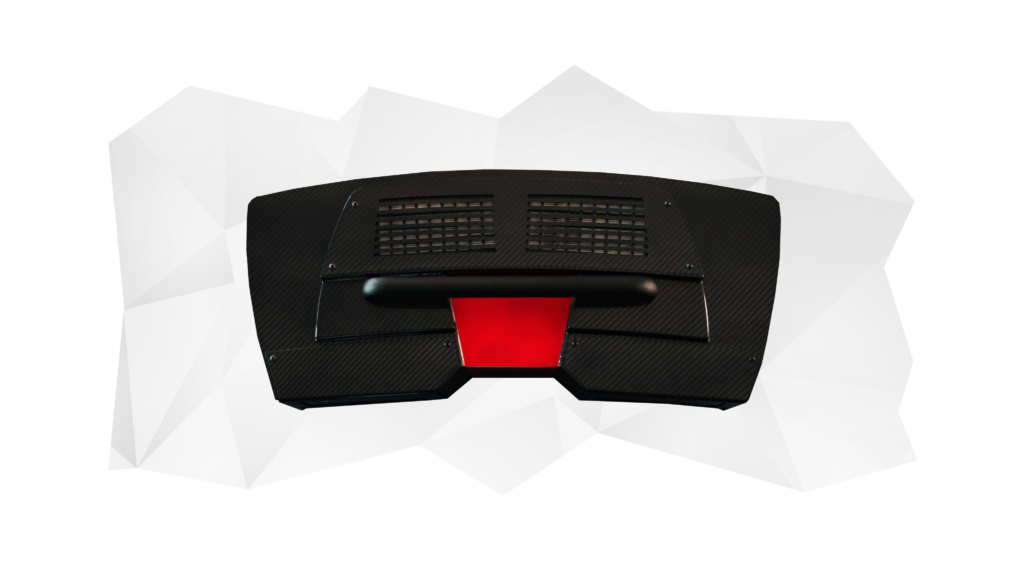 A SPECIALISATION FOR MUSEUMS` REQUIREMENTS
Over 20 years long experience in production of 3D scanners and cooperation with museums helped us to implement additional improvements in the equipment specialized to carry out national heritage objects measurements. We offer CNC – controlled rotary tables for measurement automation, and fully compatible, professional shadeless lighting system that is triggered by the scanner and allows for a uniform mapping of the whole object`s texture and color. The integrated shadeless lighting system in MICRON3D color scanner is a unique solution on the market. We provide professional repair service, technical assistance and complete trainings on scanning and data processing.
Digitization and virtual research

Get to know the MICRON3D color better
Examples of digitalization